Counseling And Therapy
For Relationships & Individuals
This site introduces you to my psychotherapy practice and its areas of specialization. It's designed to help your process of choosing the best licensed mental health professional to work with.
Here you'll find personal & professional information, a blog and links to therapy publications & research. It's meant to reveal how I think about my clients and their concerns.
If after review you want to schedule an appointment, please complete the non-clinical Intake Form by clicking the button at the top of any page (takes about 15 mins.) Completing it does not obligate you to accept treatment.
My practice is currently accepting new kink-identified and non-monogamous clients.
The therapeutic relationship is a collaborative alliance – people working together in clear ways towards client goals. 
I seek to develop an accurate picture about you, understand the problems you present and effectively address them with you. I ask questions about your life experience and background, and try to map out how you affect those close to you.
Our relationship should help you better understand your feelings, stimulate your thinking, help expand your choices and see your progress clearly.
Learning about your erotic, sexual and relational life helps me understand your sense of self.  Over 20 years of service and education have guided me to be a Kink-proficient therapist, as well as consensually/ethically non-monogamous clientele.
I have long welcomed the greatest possible diversity of clients into my Seattle, WA offices (Online and onsite). This includes racial, cultural, gender, sexual identities, body types and a wide range of committed relationships. 
I am accountable at any time to your feedback about our relationship. This includes any client experience of racism or prejudice.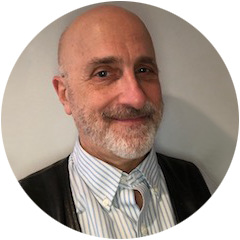 How To Make A
First Appointment
Click below to send me the secure, non-clinical Intake Form, starting the first appointment process. Next, we'll get on the phone to answer your questions and secure the first appointment.
Eroticism, sexuality and relational life at any level express an essential self.
My eleven-year-old blog gives a picture of how I've thought and worked in the past and presently. Anyone should be able to become more familiar with who I am in the work.
Important as clinical theory is, therapists apply the same theories very differently. Change takes place within the therapeutic - not theoretic- relationship.
Therapist areas of content knowledge & specialization (incl. kink & ENM) are important, but they are second in importance to seasoned clinical and collaborative skills.
My Twitter feed @SeattleShrink contains current events, politics & society, along with sexuality & kink- related posts.
20th Century Western monogamy gradually added 'sexual satisfaction' to marriage's basic requirements. Non-monogamy reduces that difficulty for some. Transitioning ethically & authentically is usually a big personal challenge.
Desire and commitment stem from different parts of the brain and the self.
Relationship therapy is often the best individual therapy you can get.
Anger is not itself an emotion. It's affect - the visible, audible, perceptible "wrapper' - for lots of very different emotions. 
Integrity, ethics, consent, transparency & decency: the insurance policies against the risks of BDSM, and what should govern a kink relationship.
Relationships, even instant ones, need a certain amount or kind of warmth. More warmth does not build, create or replace heat.
Explicit, informed agreements are what ultimately build your relationship. Your "expectations" are only a "first bid". Don't assume your "rules" are consensual (unless that's the kink dynamic.)
Regression is usually thought to be a bad or shameful thing. I see it as part of human learning and development. 
Progress can be measured when you see new choices in how to think, feel or take action with a more developed sense of self.
Relationship agreements are labor-intensive things until they're done for now. Unless you are practicing some form of relational privilege - and then you don't have to think about them.
Referring to the beginning of a sexual experience, I use the verb "invite" rather than "initiate". Then it's easier to understand the permanent role that seduction plays.
Shame lies somewhere between productive and paralytic.
Libido is but a Freudian theory, yet it's assumed to be reality. It has no scientific definition - no data behind any notion of it. Tragically, it's used as a diagnostic-sounding bludgeon, where "more" is better/normal.
Some evidence indicates that mono & non-mono relationship satisfaction levels are about the same. However, transitioning between the two relational types  is not simple or easy.
Looking at differences in a relationship's sexual desire is fine. Doing something about it means taking on the question of what partners are willing to do. Those decisions rest with questions of safety, consent, personal squick and more.
John Doe
Codetic
After all is said and done about kink life, here is what I think is the best overall guide: "Not a Top, not a bottom. Not a Master or a slave. Not a whip connoisseur. Not a fister. Not a masochist. Not a protocol hardass. First, be a human being."