Counseling And Therapy
For Relationships & Individuals
This site introduces you to my psychotherapy practice with non-monogamous, kink and authority transfer-identified clients. Here you'll find personal & professional information, a blog and links to therapy publications & research.  It's designed to help you select the best licensed mental health professional to work with. 
It's also meant to inform you about different ways I think about – and work with – my clients and their concerns (see further below.) If after review you want to schedule an appointment, please complete the non-clinical Intake Form. Click the button at the top of any page to open the form.
Completing it takes about 15 mins. Completing it does not obligate you to accept treatment. After I receive it, we will schedule a phone call to answer questions about what you've read here, and set a first appointment.
Accepting

non-monogamous, sexually/erotically kinky or authority transfer clients only. First availability: Week of 6/05/23
Collaborative alliance
The therapeutic relationship is a collaborative alliance – it's us working together towards your goals. I always develop it using curiosity – and never judgment. My curiosity can help activate yours, and I believe that process activates much of what's "therapeutic".
Accurate picture
I seek to develop an accurate picture about you, understand the problems you present and effectively address them with you. I ask questions about your life experience and background, and map how you affect those close to you.
Our relationship
Our relationship should help you better understand your feelings, stimulate your thinking, connect with your body, expand your choices and see your overall progress.  Success is usually about how you organize or integrate your thoughts, emotions, body sense and behavioral choices. 
Kink & ENM 

proficiency

Learning about your erotic, sexual and relational life is important for my understanding your sense of self.  Over 22 years of service and education have guided me to be proficient in serving kink-identified, authority transfer and non-monogamous (ENM) clientele.
Trauma informed
My practice is trauma-informed. Trauma history is key to understanding what progress can look like with post-trauma problems.
Client diversity
I have long welcomed the greatest possible diversity of clients into my practice. This includes racial, cultural, gender, sexual identities, body types and a wide range of relationships. 
Accountability
I am accountable to your feedback about our relationship, including any experience of racism or prejudice you believe you've experienced.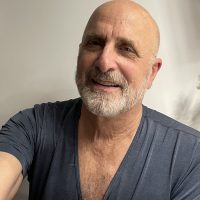 How To Make A
First Appointment
Click below to send me the secure, non-clinical Intake Form. Once received, we'll set a phone or video appointment to answer questions you have (based on your review of this site) and to secure your first appointment.
My services are delivered in a "hybrid" model: onsite in my Eastlake Ave. office, and online. Online services have specific guidelines.
View online therapy guidelines
For kink-identified clients, I provide a separate disclosure statement.
Relationship therapy is often the best individual therapy you can get.
Integrity, ethics, consent, transparency & decency should govern a kink relationship - insurance "policies" against the risks of BDSM.
Therapist areas of content knowledge & specialization (including kink & non-monogamy) are important, but second in importance to seasoned clinical and collaborative skills.
Important as clinical theory is, therapists apply the same theories very differently. Change happens within the therapeutic relationship - not the theoretical one.
Shame can be paralytic in silent ways, suppressing growth. We can shine a light on it, and take away its power.
Anger is not itself an emotion. It's an affect - the visible/audible"wrapper' for lots of very different emotions: fear, frustration, betrayal, confusion, shame, etc., etc., etc.
20th Century Western culture gradually added 'sexual satisfaction' to monogamy's "basic requirements." Non-monogamy pushes back on that. 
Desire and commitment stem from different parts of the brain - and the self.
My twelve-year-old blog gives a picture of how I've thought and worked in the past and presently. You should be able to become more familiar with who I am in the work.
Eroticism, sexuality and relational life - at any level - express the essential self.
Relationships, even instant ones, need a certain amount or kind of warmth. Yet, just adding more and more warmth does not build, create or renew relationship heat.
You can have "expectations" of your partner. But they're nothing more than projections onto them. Explicit, informed agreements are what actually build relationships. 
If you understand and embrace what conflict is really about - clear statements about self that drive relationships forward - you'll have fewer arguments or fights. Your health will improve and you won't feel stuck nearly as often.
Regression is usually thought to be a bad or shameful thing. I see it as part of human learning and development. When we can't address here-and-now problems, we regress to older, less mature responses. Then we grow and learn - often slowly and painfully.
Progress can be measured when you see new choices in how to think, feel or take action  - with a more developed sense of self.
Psychotherapy is a mixture of support and challenge. The "fit" between therapist and client depends on whether they agree on the mix. Finding true fit takes more than a phone call or a first appointment.
Relationship agreements are labor-intensive things. When they are absent, you are practicing relational privilege. Privilege is when you assume things about your partner(s).
Referring to the beginning of a sexual experience, I use the verb "invite" rather than "initiate". That makes it easier to understand and practice the high art of seduction.
Shame lies somewhere between productive and paralytic. For wrongful acts, some level of shame is productive of growth. But when shame become a durable self-indictment, paralysis ensues and functioning usually deteriorates.
Some evidence indicates that monogamous & non-monogamous relationship satisfaction levels are about the same. However, transitioning between the two relational types  is not simple or easy.
Libido is nothing but a Freudian theory. It has no scientific definition and no data behind it. Yet it's assumed by many to define sexual reality. Tragically, it's used as a diagnostic-sounding bludgeon, where "more" is better/normal. How then to understand demi- and asexuality?
Looking at differences in a relationship's sexual desire is fine. Doing something about it means taking on the question of what partners are willing to do. 
Kink "aware" or "friendly" as terms for a practicing healthcare professional are insufficient. "Proficient", based on extensive education & experience, is the term you should insist on as adequate qualification.
After all is said and done about kink life, here is the best overall guide: "Not a Top, not a bottom. Not a Master or a slave. Not a whip connoisseur. Not a fister. Not a masochist. Not a protocol hardass. First, be a human being."
I began to build my knowledge of kinky sexuality over 20 years ago, so that no matter who I work with (kinky or not), I try to bring the fullest possible spectrum understanding of human sexual behaviors.
Successful psychotherapy requires the therapist to listen - deeply of course. The key for therapists is to then think differently than clients, but strictly for their benefit.
Post-traumatic symptoms reveal an unfortunate truth about the close relationship between the mind and the body. 
I've learned over the years that relationships built on dependence eventually but invariably degrade into hostility.
Partners often talk about their relationship expectations, but they're only half of what really matters: agreements. Expectations are therefore half-baked (and often half-assed) things - at best.
Consensual/Ethical Non-Monogamy: "Consensual" means informed consent. It includes transparency and self-disclosure - and privacy. "Ethical" adds decency, a mindful awareness of the effect of your relationship choices.
I spent years working in intensive psychiatric settings, with medical & other mental health professionals, so that I could learn diagnosis well - and understand its limitations in the therapy relationship.
Immunity applies to microbiology - and to emotional life. It only comes from exposure, not from isolation or quarantine. Emotional immunity is what allows you to choose your feelings.
Polyamory is only one form of non-monogamy. 
Whatever "relationship anarchy" is (or whatever you think it is), it's a poor way of identifying or describing freedom of choice in an adult relationship.