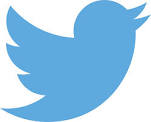 Starting Twitter
I'm starting a Twitter feed in the right sidebar, with some faith that a brief expression of a true feeling or idea is still a truthful moment. I've avoided Twitter up to now, while admiring its ability to shape social movements. Please note that Twitter is anything but confidential. Posting on it will likely reveal your identity.
#SeattleShrink
#SeattleShrink will be my main hashtag, but I imagine many others will surface in Tweets that address my interest in relationship and couples therapy, depression counseling, family therapy, etc.
Re-Tweets
I will share Tweets from folks I find interesting. I will re-tweet all manner of stuff that I think will stimulate, amuse and educate.
Keep Blogging
Blogging, even now during my third year of it, is a challenging writing experience. I'm not really a natural or quick writer. Every post you see was labored over quite a bit. I also re-visit posts, sometimes to add new links, to touch up language, or to update with new information on the subject. So, perhaps having a place like Twitter, where briefly written ideas flow, will work some motivational magic to help me blog more often.